Full Modular Mining Plant
The modular build approach for Graphite Making Mining Plant provides our client with first-mover advantage and a significant barrier to entry for all other competition projects.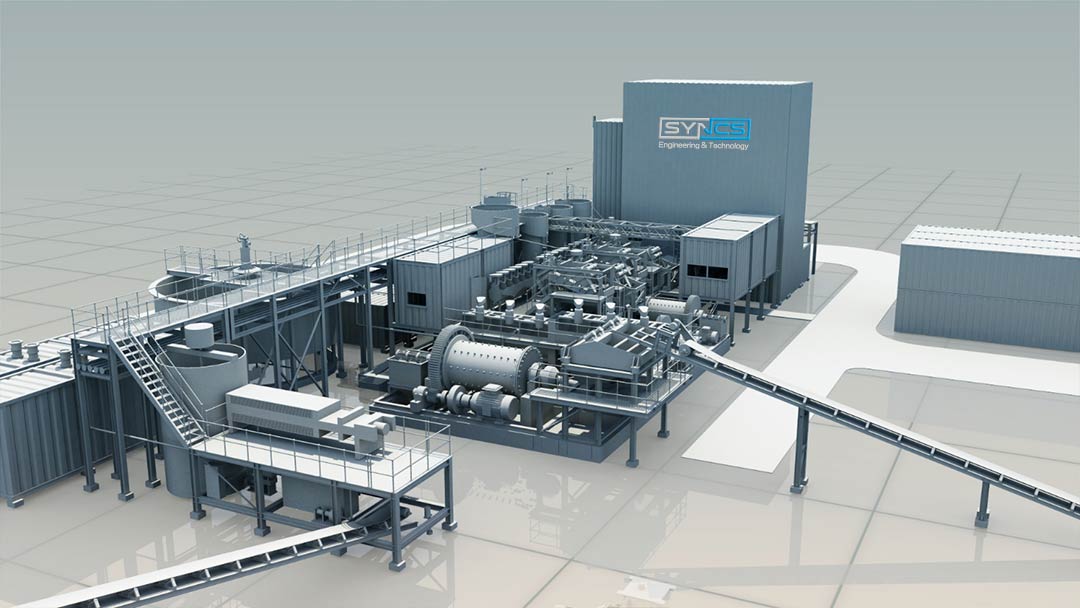 NextSource Materials is mine development company based in Toronto, Canada, that is developing its 100%-owned Molo Graphite Project in southern Madagascar.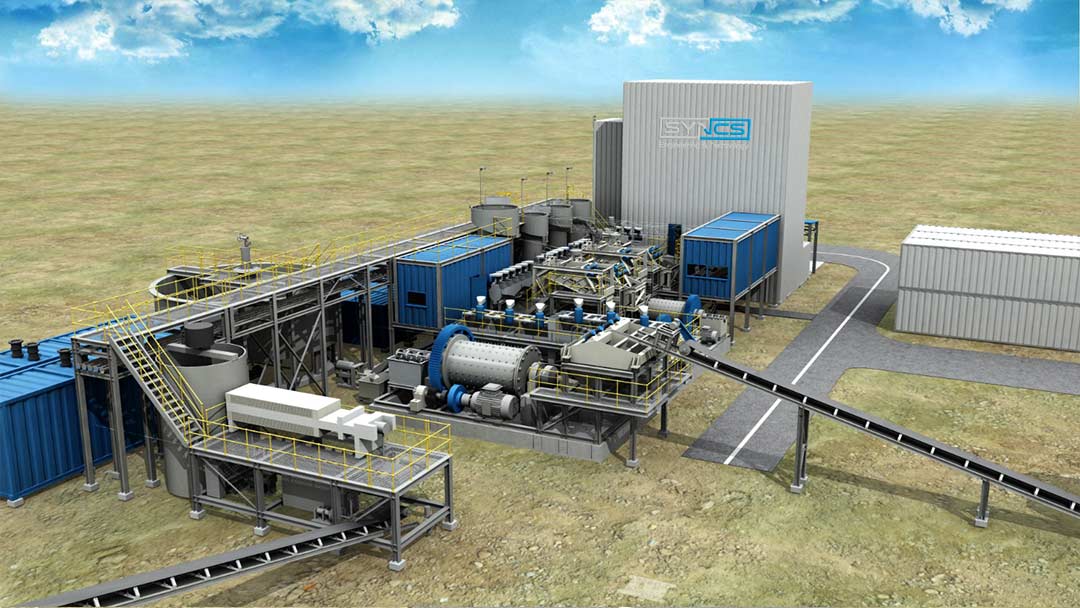 The Molo is a Full-Feasibility-stage project and ranks as one of the largest-known, highest quality graphite deposits globally. Comprising almost 50% of premium-priced large and jumbo flake graphite, can produce SuperFlake . SuperFlake is graphite concentrate with purities between 97% to 98% carbon. NextSource Materials conducted the largest-known pilot plant and produced 13 tonnes finished concentrate for Extensive independent testing by these potential off take customers. It is verified that Molo's SuperFlake meets all the major demand market applications for natural flake graphite, namely refractories, anode material for lithium-ion batteries, expanded graphite for specialty graphite foils, and graphene inks.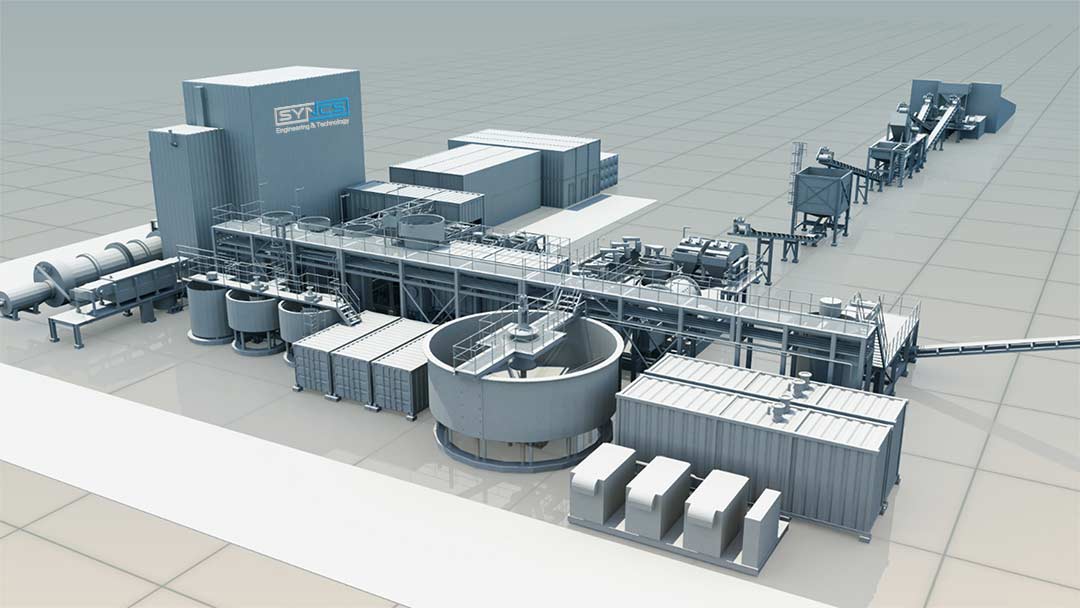 The Molo all-flake graphite deposit is situated 160 kilometers southeast of the city of Toliara, in the Tulear region of southwestern Madagascar and 220 km northwest of the port town of Fort Dauphin. The Molo deposit exists within a folded sequence over a 2 km strike length. In the north it is 50 m to 60 m wide and then flares to over 500 m in width. From this point, it tapers down to a width of approximately 250 m to 350 m. The deposit then splits into two "arms" of 50 m to 100 m in width. The combination of proven and probable mineral reserves was declared to be 22,4 megatonnes at Molo site with average Carbon grade around 7%.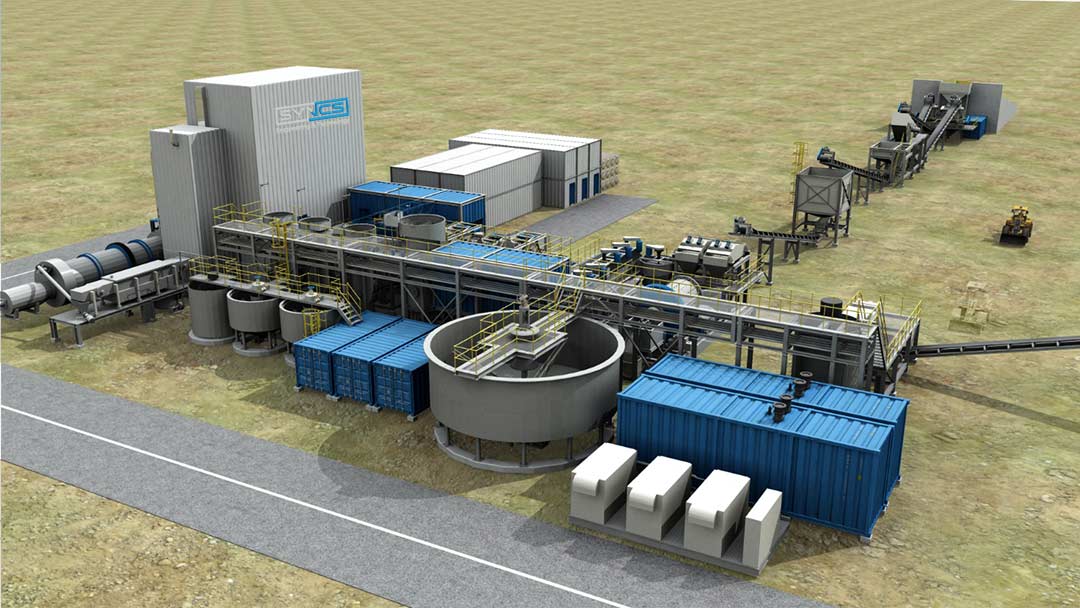 The Molo mine will begin with Phase 1, which will have a feed rate capability of 240,000 tonnes of ore per year, resulting in an annual production of approximately 15,000 tonnes of SuperFlake. Phase 2 of the Molo mine will be the expansion of annual production of SuperFlake to 50,000 tonnes. The modular build approach will allow for efficient and cost-effective expansion as market demand requires.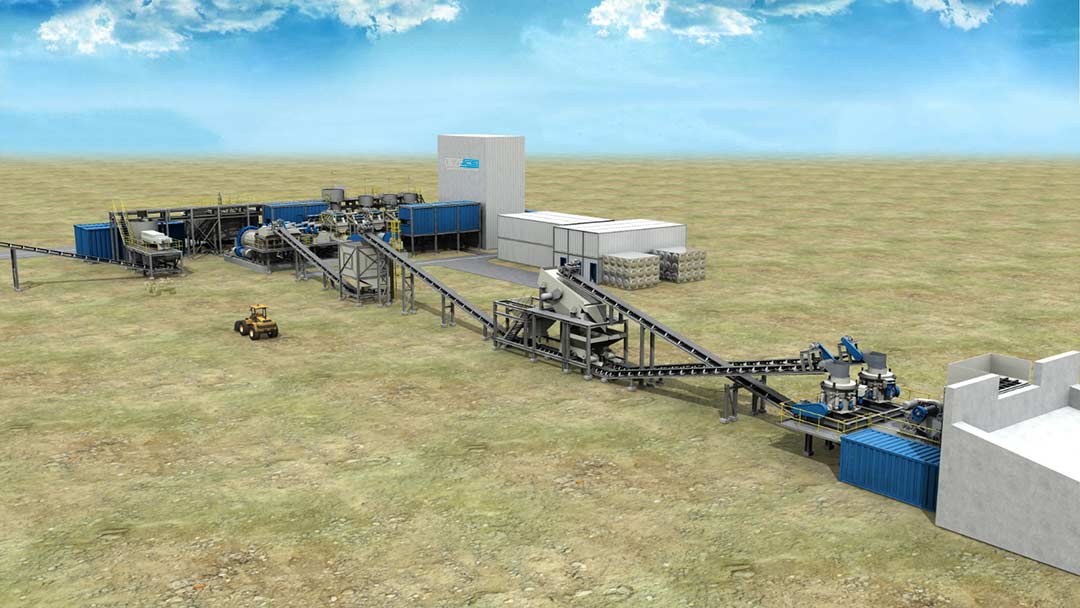 It revealed that utilizing a phased, modular mine build approach would provide the most efficient and cost-effective solution. A select and specialized team consisting of engineers and a leading modular solutions provider SYNCS Engineering and Technology will be delivering the industry a "mining first"- a full-scale, permanent graphite mine utilizing cutting edge modular supply and modular built technology. Consisting of 35 modules, the Molo mine will exist on an overall footprint of only 100 metres by 60 metres and require a build time of just 9 months from detailed design to production.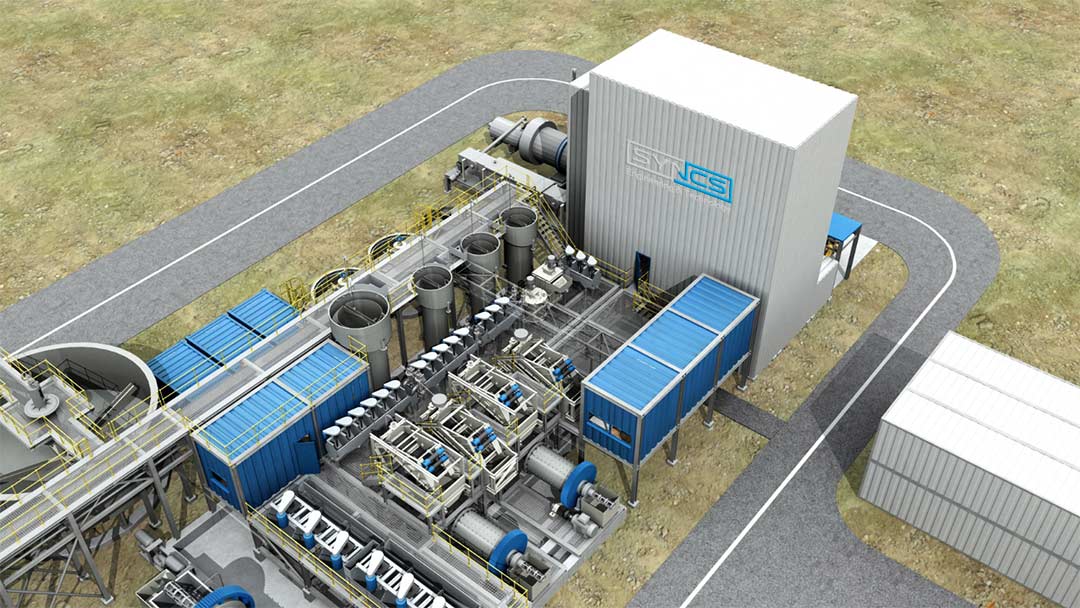 The modular build approach provides NextSource Materials with first-mover advantage and a significant barrier to entry for all other competition projects. The modular solution will be applied to most areas of the process plant. The project is now under good progress. Front End Engineering Design (FEED) study of modular supply solution was fully completed by the end of 2016.
Detailed Engineering is now fully completed. All equipment models selection with detailed Mechanical Datasheets (MDS) have been developed and fully approved for moving ahead. Equipments is procured and supplied from reputable mining equipment vendors at various locations, before shipped to SYNCS's large workshop facility located at Lu'An, Anhui Province. All equipments will be fully preassembled with power cable and control cable connected in the workshop.
The whole project team including our graphite specialist and process design consultants will witness the Factory Acceptance Test (FAT) of majority part of the plant. After the success of the FAT, the whole process plant will be fully disassembled into modules before proper packing for logistic. The maximum breakdown module size was fully studied in early stage ensuring the smooth transportation from the workshop throughout to final plant location. The sea freight shipping will take about one and half months.
The foundation of the plant should have been fully constructed before the arrival of the modules. The overall duration for site installation is expected to be one month. There are about xx number of flat rack container modules and xx number of 20GP and 40 GP container modules for the process plant.
The modular solution will be applied to most areas of the process plant. It covers areas including receiving and crushing, primarily mill and flash flotation, rough flotation, clearing circuits, final tails handling, concentrate drying, sizing and bagging, compressed air services, reagents, power generators and transformers, MCC room, control room, site office and QA lab, portable water plant.